TOP 16 BEST HISTORIC PALACES-HOTELS FOR VENICE PHOTO SHOOT
SECRET PHOTO LOCATIONS FROM PROFESSIONAL VENICE PHOTOGRAPHER
---
On the photo: Elegant Woman sitting on the stairs of Historic Palace Hotel Ca' Sagredo in Venice.
There's no other city in the world that has as many stunning hotels-palaces as Venice. In my article, you'll find two lists of the
best instagrammable hotels-palazzo for a photo shoot in Venice
, one with
luxury hotels, perfect for taking photos for Instagram
, another one - with the
best beautiful more affordable hotels in Venice
. Scroll down to find more examples of
private hotel-palace photo shoots in Venice and video reels for Instagram that I make for you.
most beautiful luxury hotels for a photoshoot in venice: historic, panoramic, instagrammable
If you haven't booked your hotel yet, amazing! Contact me first, and I'll help you to choose the most photogenic one for our future photo shoot. Otherwise, we can organize only a
photoshoot in one of the gorgeous historic palazzo hotels of Venice
. Remember, if you're a hotel client, everything gets easier, otherwise - message me, and we'll find a way to get your dream photos.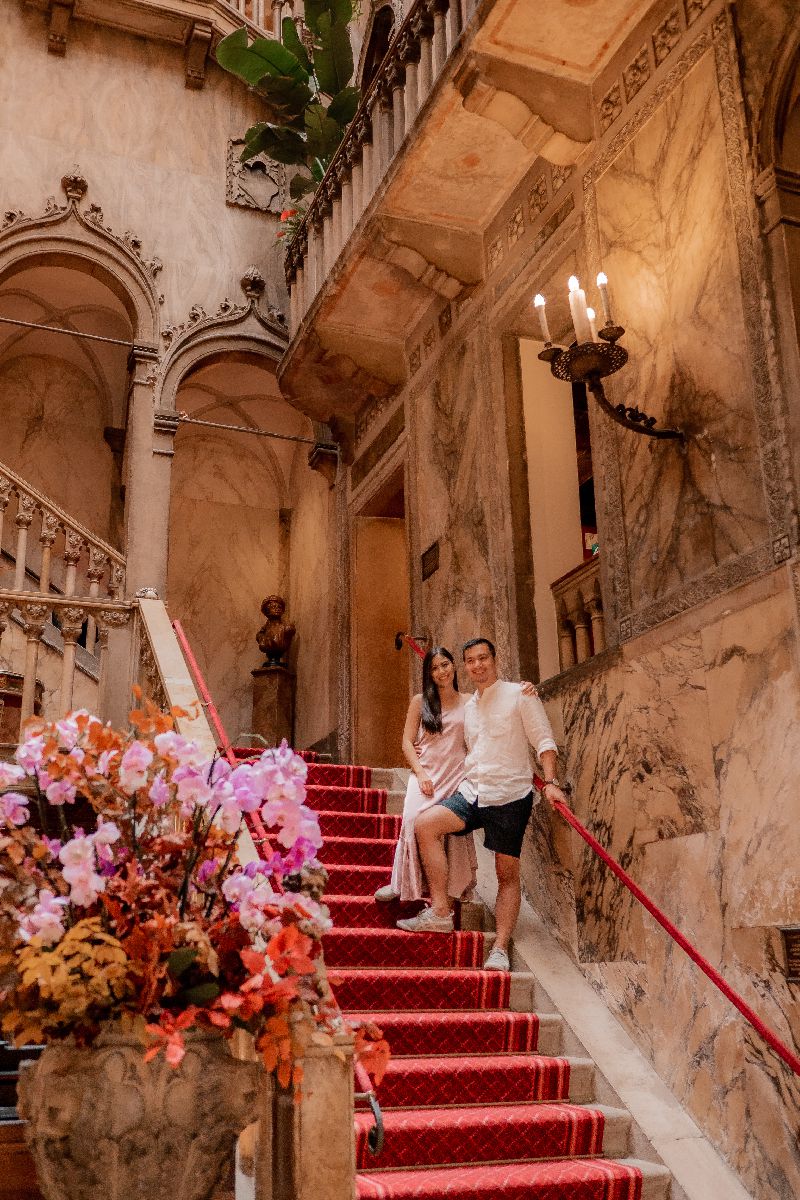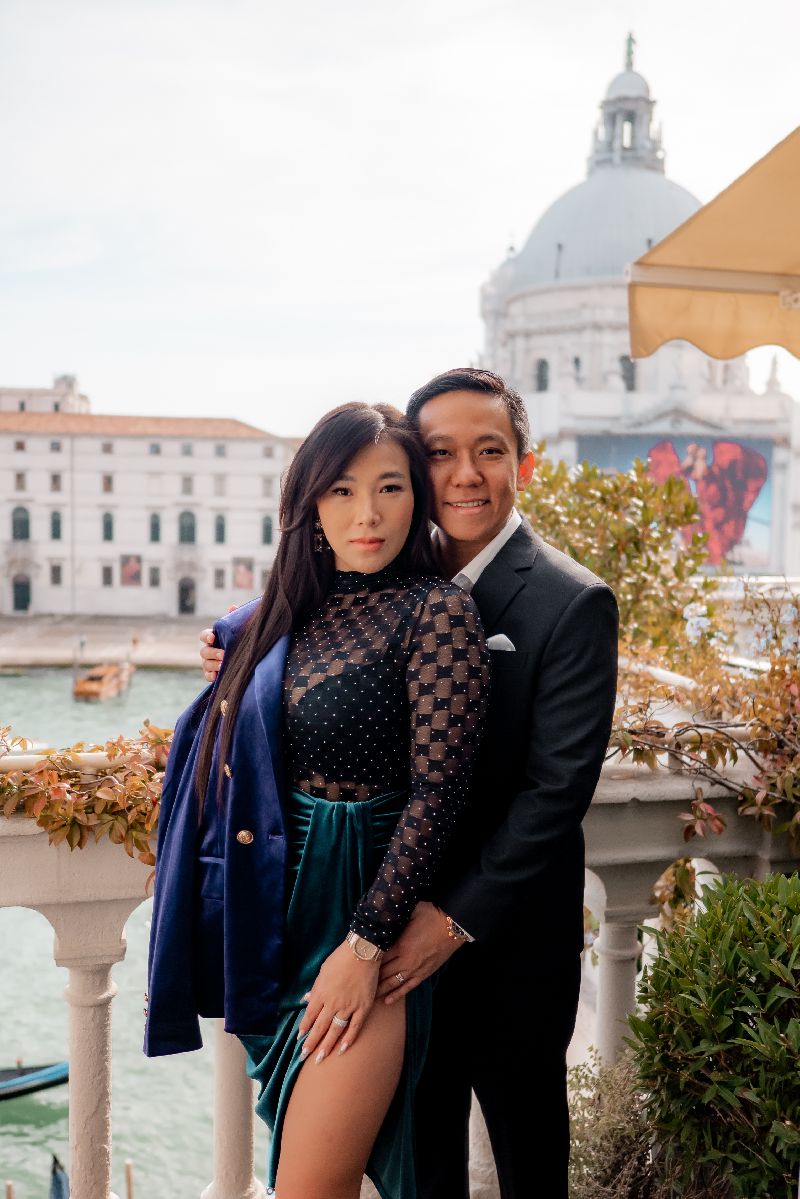 best venice hotels on a budget for a photoshoot: historic, panoramic, instagrammable
Hopefully, you
read my article before booking your Venice hotel
.
Text me then on Instagram to thank me
and say which hotel you chose. I want you to have the
best hotel photoshoot experience in Venice.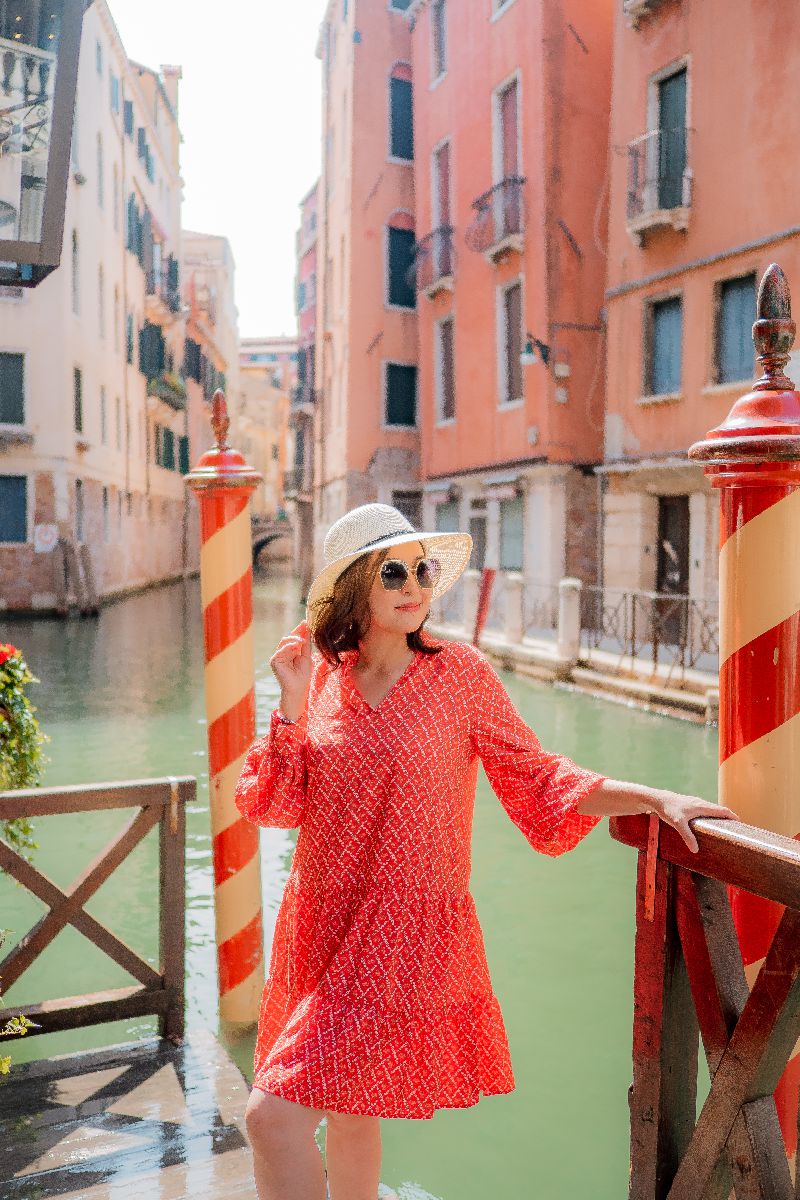 best historic bar/restaurant in venice is florian caffe on san marco square
In this article I couldn't not to mention
the most gorgeous, and famous luxury historic place of Venice - Caffè Florian
. It was open in 1720, and still the interior inside makes you feel like you're drinking your cup of tea with Venetian nobles of the past. While sitting outside is perfect if you want to have one of the best views over main San Marco square and listen to a live music, playing almost non stop in every season of the year. The price you pay in this place is absolutely worth the authentic vibe. No doubts, it's one of the
must visit photo spots in Venice
. Waiting you for a
photoshoot in historic Caffè Florian that looks like a palace in Venice
.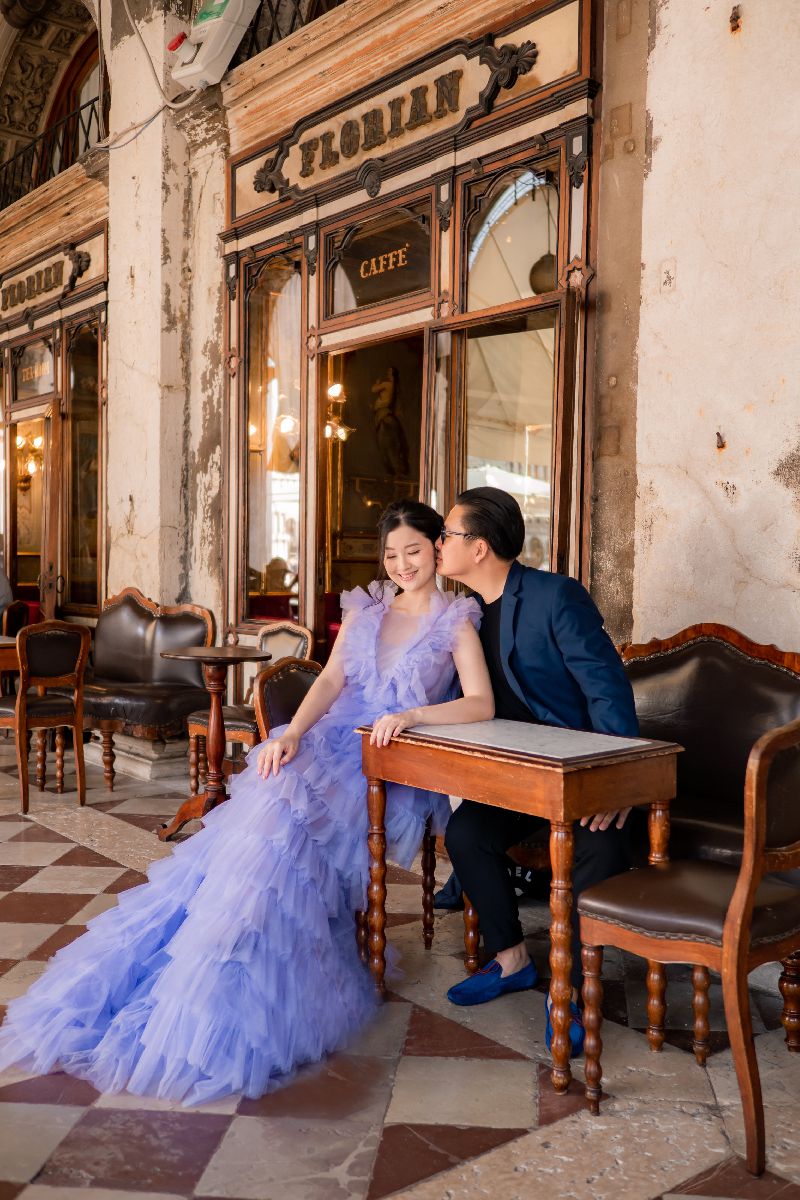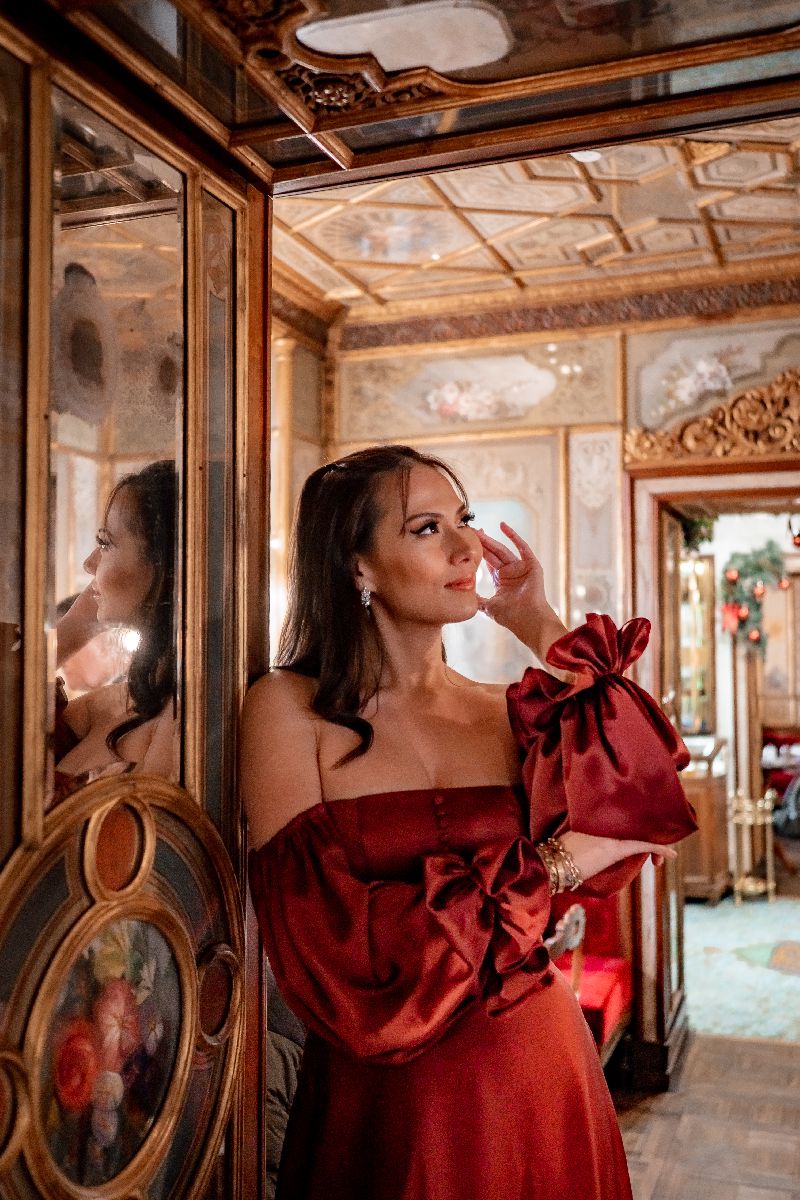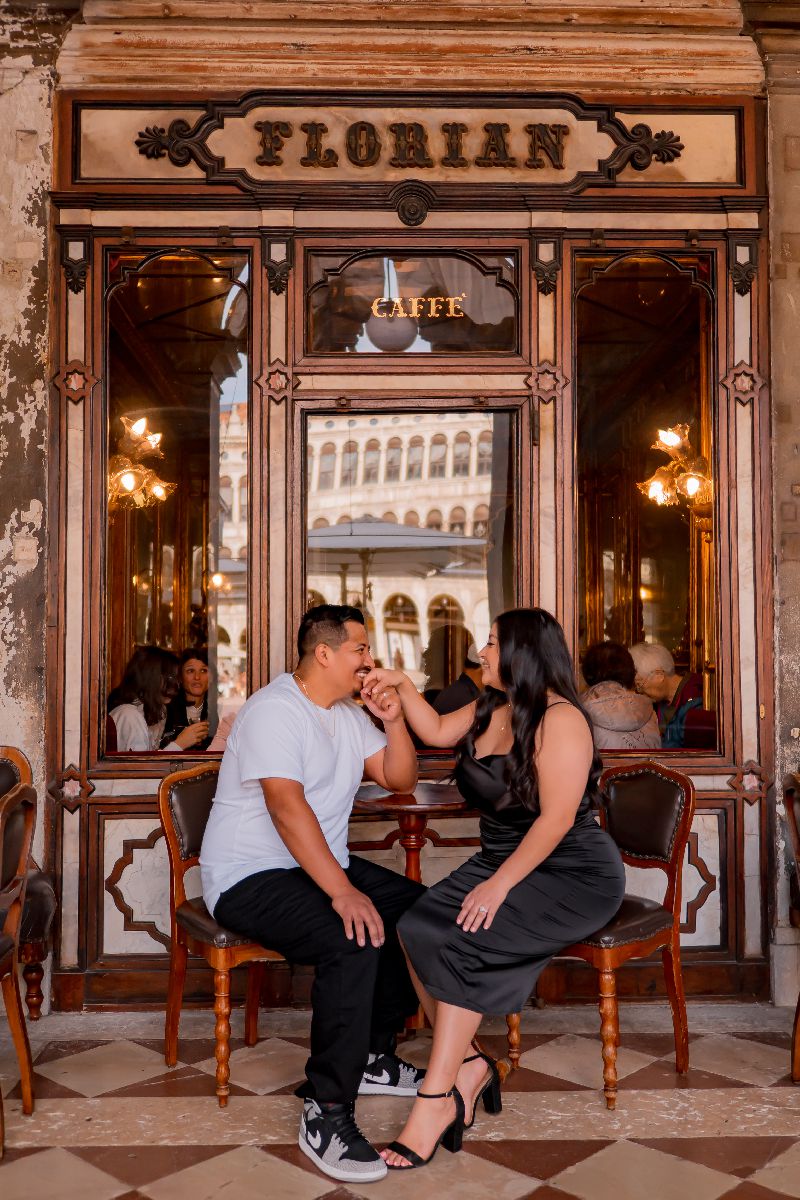 is it possible to do a wedding proposal/elopement in a historic palace (palazzo) in venice?
Absolutely yes! Some properties permit you to organize private events: it can be an intimate celebration of your proposal, elopement, or wedding day with musicians and floral decorations, it can be a proper dinner, or just an intimate individual or couple photoshoot. Text me your approximate idea and I'll recommend you a couple of nice locations that will suit your needs.
how your luxury hotel photoshoot with a venice photographer might look like?
A couple photo shoot at Danieli Hotel in Venice
is the dream of millions. Vlad and Rita looked gorgeous on their engagement day before heading to the Armenian church on the Venetian island San Lazzaro degli Armeni.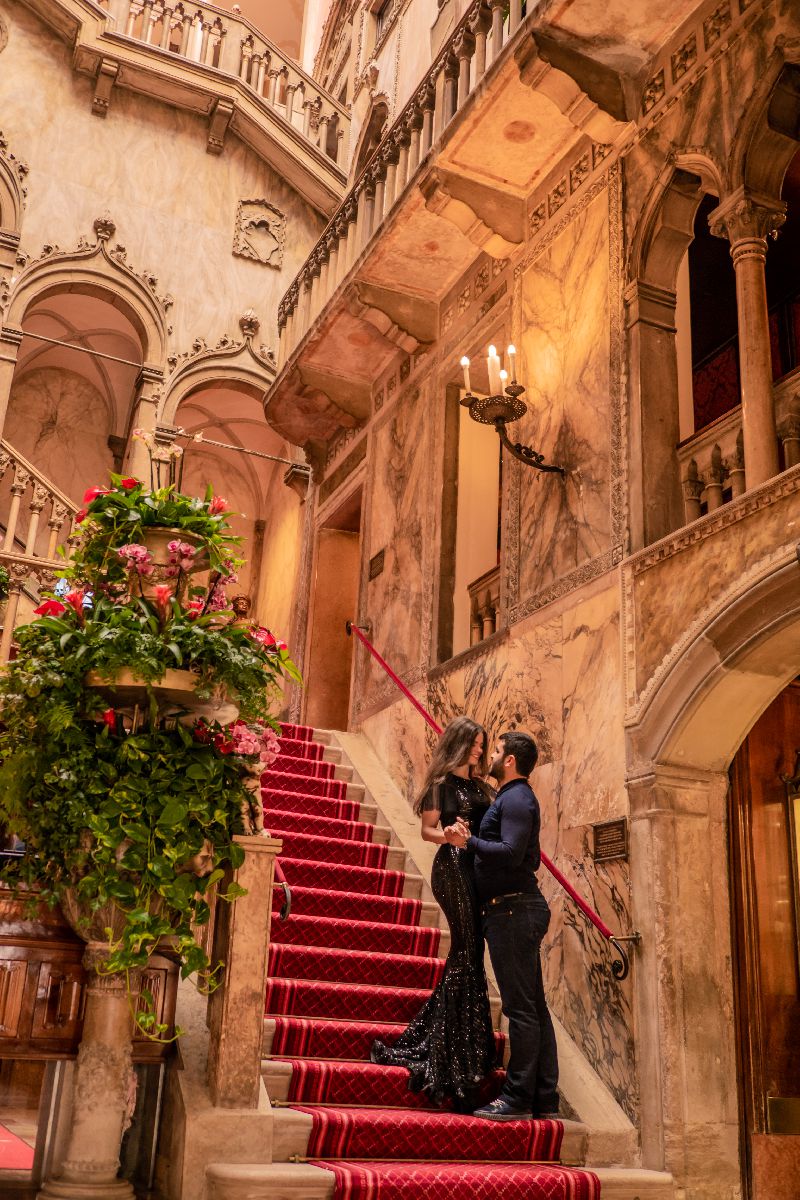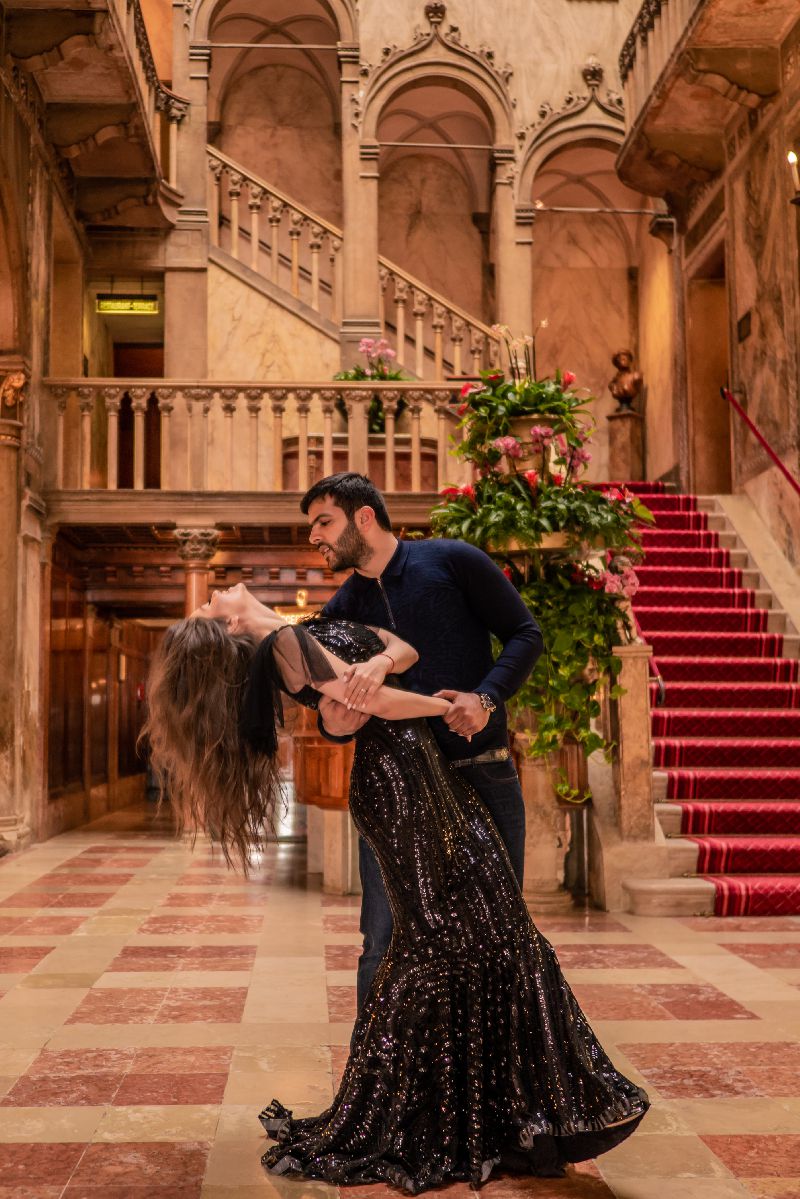 I'm totally in love with this Venice
family photoshoot in Ca Sagredo historic palazzo hotel
. Kids felt each other
like prince and princess
, but probably the happiest person was the mom, seeing her children elegantly dressed in a Venetian palace, what a dream photoshoot in Venice. So pity I don't have such a photo from when I was a child. Don't do the same mistake, every kid deserves a photo like this. Especially girls will be grateful to you when they get old.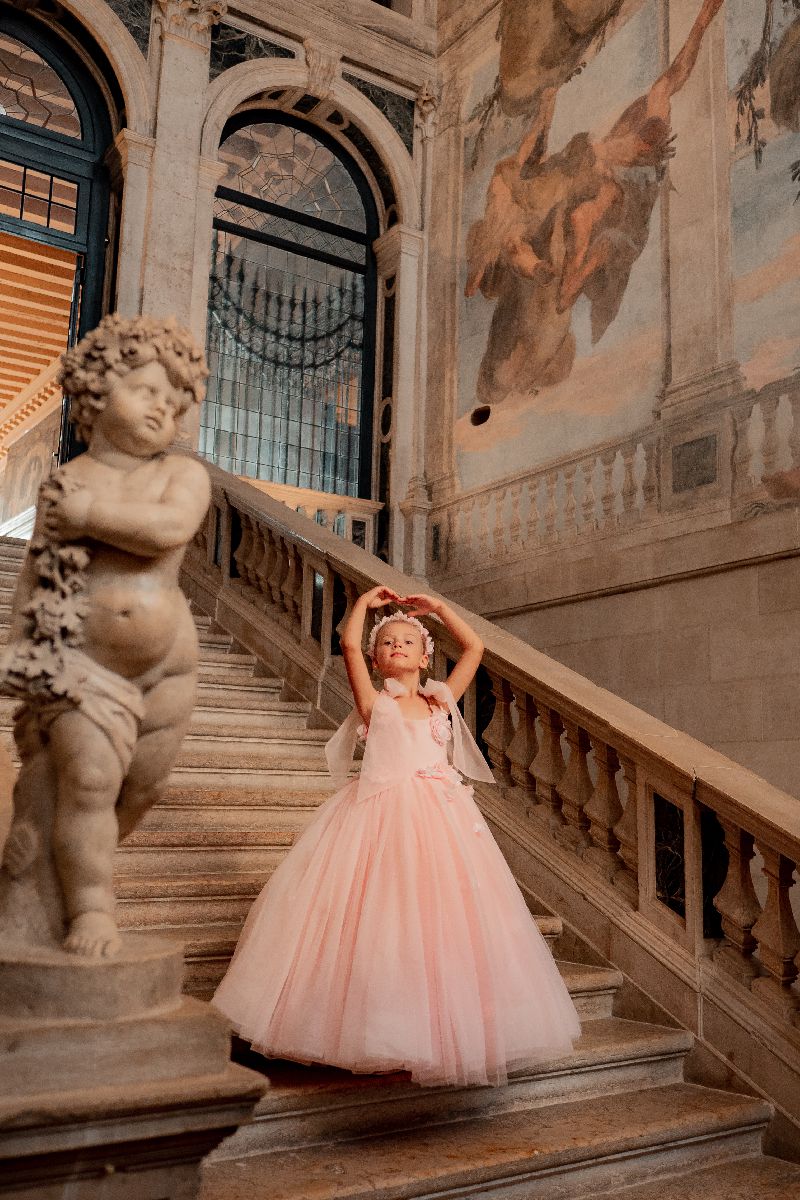 I often work as a
Venice photographer for Indonesian couples
, and they all love to stay in the modern St Regis. What I like the most apart from their service is the view from their balconies and terraces over my favorite church in Venice - Santa Maria della Salute.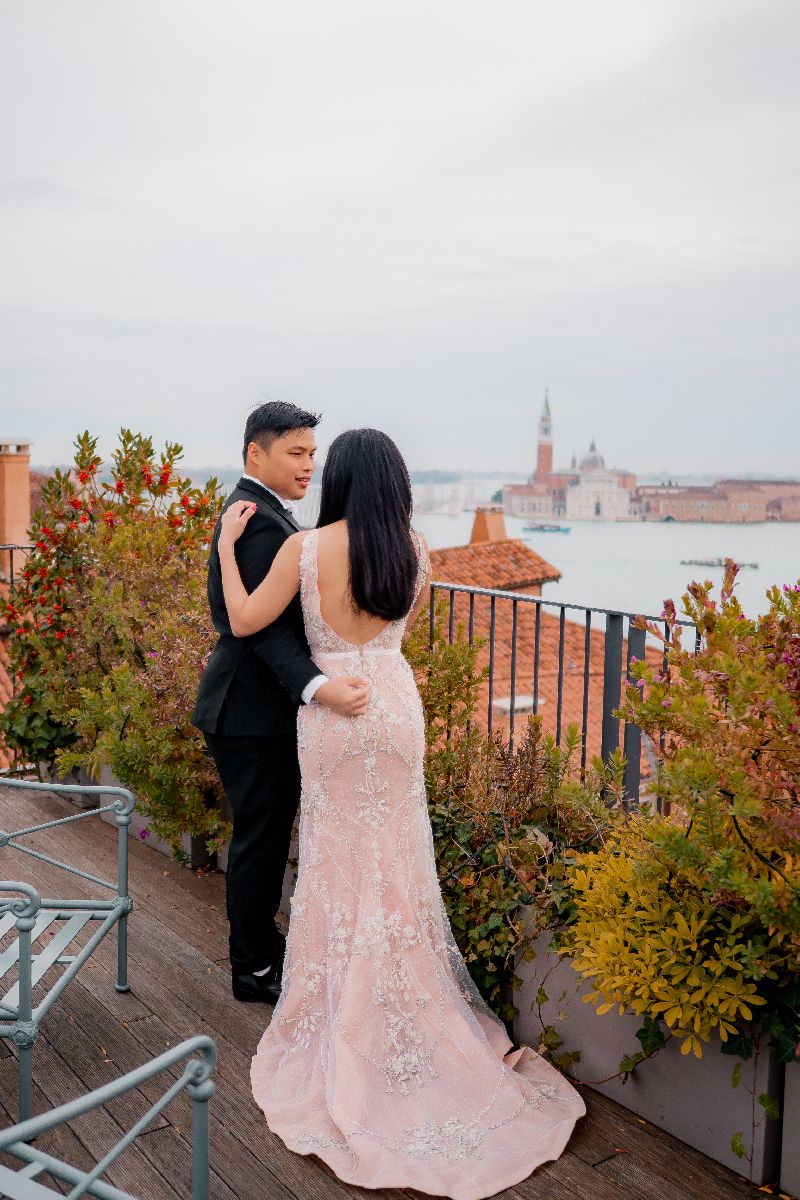 A part of our
photo day tour in Venice
we dedicated to dream photographs of Ludmila at Ca Sagredo Palace Hotel, since then it became one of my favorite photo spots in Venice.
Here's an
individual photoshoot in a historic luxury hotel Principe di Savoia in Milan
. First, Claudia was thinking only about a Milan city portrait photoshoot, but I convinced her to dedicate some time to the room photos. Needless to say, we're already planning a second photoshoot together: how much she loved my photographs and videos.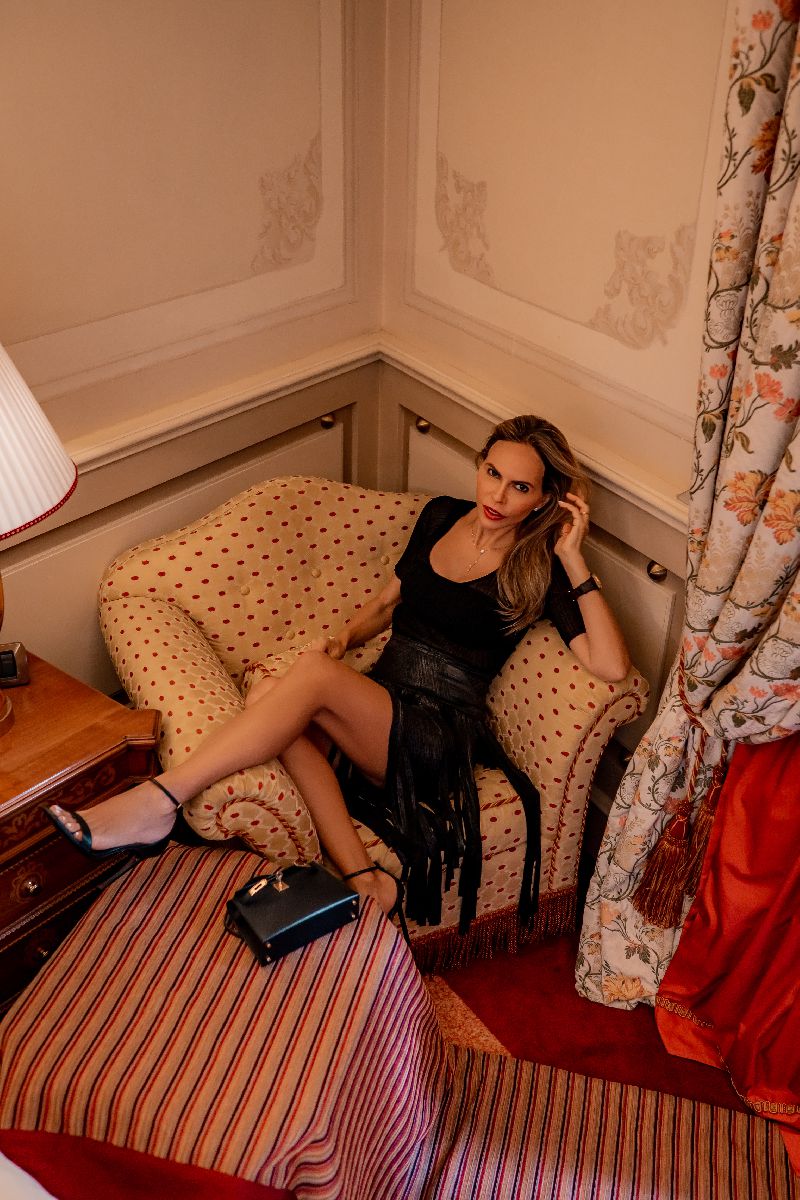 Let's start planning your perfect Venice photoshoot
I'll be happy to recommend the best Venetian palaces for your photoshoot.
Some Video-Reels from photoshoots in Venice:
Tags:
Photoshoot in Palazzo in Venice
Photoshoot in Historic Palaces in Venice
Photo session in Historical Hotels in Venice
Portrait photoshoot in amazing palaces