ABOUT ME
Welcome to my world of solar photography, adventurous travels, and motivating positivity!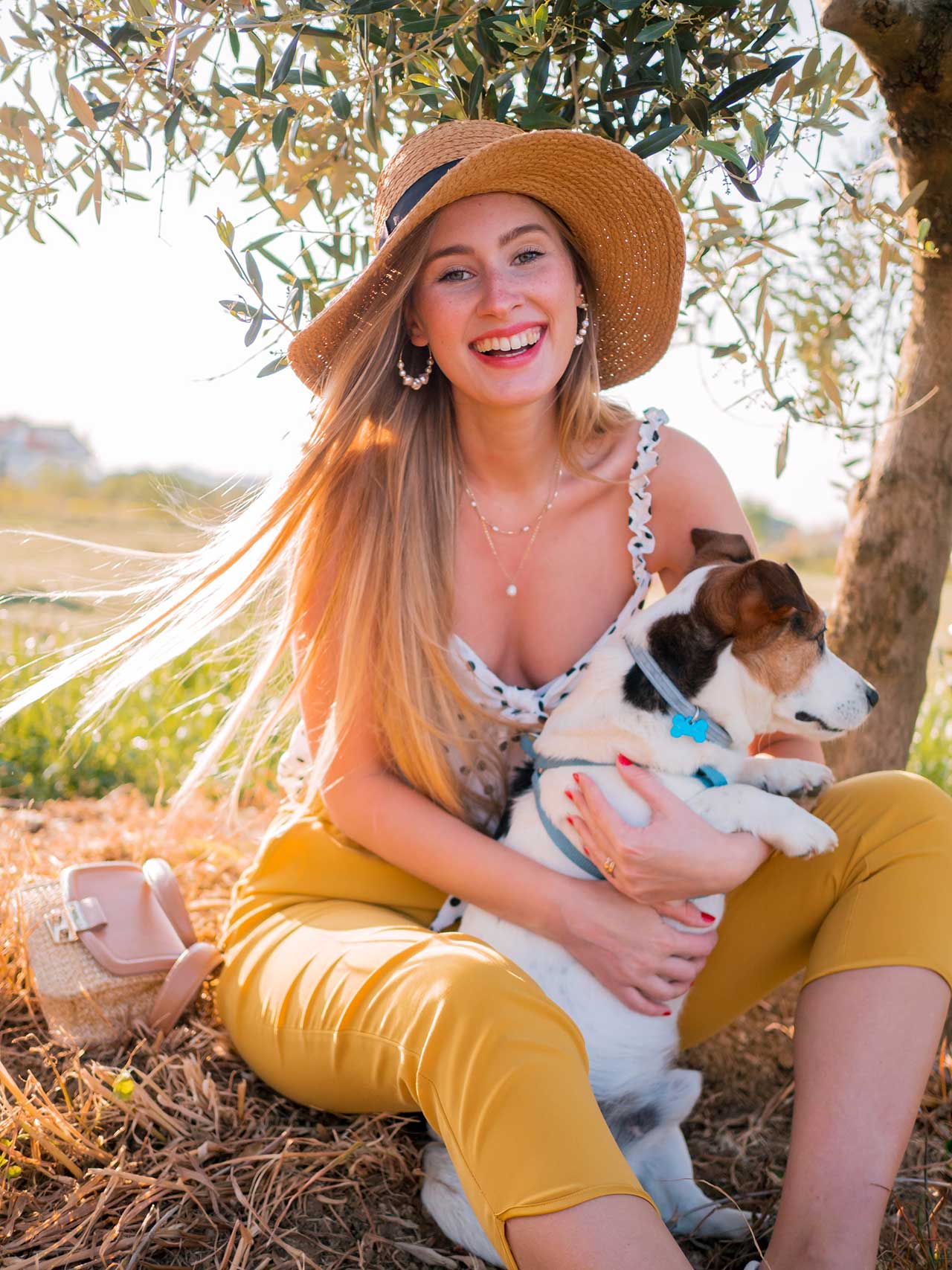 I'm Anastasiia, I work as a professional photographer in Italy and make my clients happy from 2017.
My photography style is timeless, elegant, and shiny. Together we don't only take gorgeous photos of you, but we also experience Italian dolce vita, the art of hedonism and enjoying life pleasures.
My passion to photography started spontaneously: I just loved taking photos and being photographed for fun.

I'm still the same ENTHUSIASTIC girl that enjoys exploring beautiful places, showing them to amazing people, and capturing the true moments of their happiness on the way.
Yess, it sounds like a dream job: I don't even feel like working!
My friends think I'm getting paid for having fun, travelling, and drinking wine with clients after my photoshoots. I can't complain.

Time passed, I grew professionally, and now I work with celebrities, bloggers, and everyone that would like to have a tailor made photo experience with me.

I offer proposal, engagement, elopement, homeymoon, couple, individual, family photoshoots in Venice.
I create a personalised photoshoot conception to tell the story about you.
I'M AN EXPERT IN:
Outdoor professional photography of COUPLES, FAMILIES, and WOMEN to reward yourself with the most memorable souvenir for all your life;
Unusual PROPOSAL organisation and photography to surprise the love of your life.
MY CLIENTS COME BACK TO ME BECAUSE:
🔸I'm the most solar and friendly person they ever met, people RELAX and enjoy with me;
🔸I'm selective with customers, I believe there should be a feeling, similar taste, and MUTUAL UNDERSTANDING for a successful photoshoot;
🔸I teach HOW TO POSE in photos depending on your body type, very useful for your everyday life too;
🔸I will always help you WHAT TO DO during the Photoshoot;
🔸I'm very demanding about preparation of the OUTFITS to look GORGEOUS (sorry, it's my Fashion&Luxury Master degree's fault);
🔸My photography and editing skills are much HIGHER THAN AVERAGE cause I continue investing in my education every single month;
🔸I'm FAST to deliver photos and reels because people can't wait for months anymore;
🔸Your private gallery doesn't expire and I give YOU a possibility after the photoshoot to CHOOSE your photos for editing, so you're totally satisfied;
🔸I'm truly PASSIONATE about my work and my energy is infectious, you'll feel it from our first messages;
🔸I create UNIQUE tailor made Photo Experiences and I work for the result YOU dream about.

It's more than just a photoshoot!
Are you ready??
Contact me to let the best experience of your year begin!

Anastasiia Romashova
CONTACT ME TO GET MORE PHOTOSHOOT DETAILS
Hurry up to book a photoshoot in Venice with your best photographer ;)
Meet me for a cup of , or leave me a message: