INDIVIDUAL PORTRAIT PHOTOSHOOT IN VENICE
VENICE PROFESSIONAL PORTRAIT PHOTOGRAPHER
---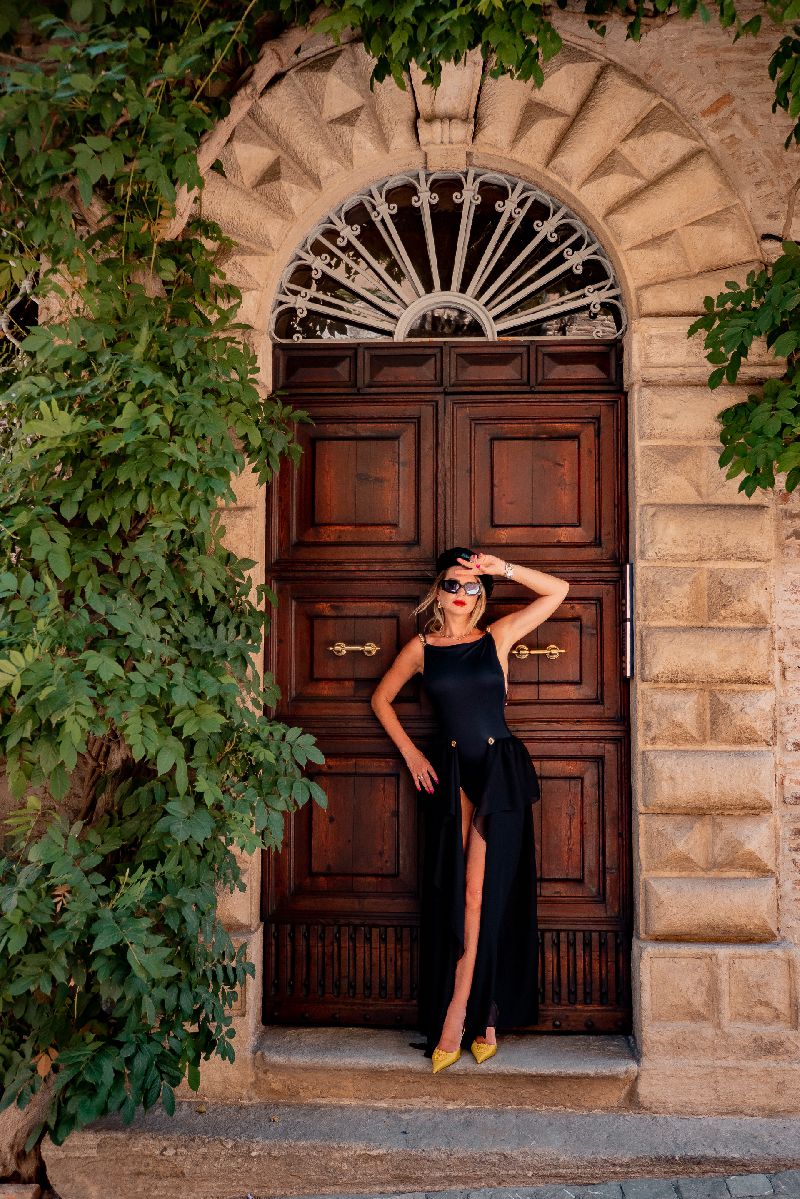 On the photo: portrait of a beautiful girl during an individual photoshoot in Italy
This is the best opportunity for a girl to
get the iconic Venetian shots
that everyone desires. As your
portrait photographer in Venice
, I'm always thrilled when you choose me because it means we get to spend hours preparing the mood board, selecting matching outfits, and having a lot of fun in the process. I can't wait to create a beautiful photo story just for you!
why every women should experience a solo photoshoot in venice?
As a photographer, I once had the pleasure of working with a psychologist who recommended to all her clients to do a photoshoot each year as a form of art therapy. In my experience, I've found that my clients are often women who appreciate and take care of themselves.
An individual portrait photoshoot in Venice is exactly the occasion celebrate oneself and capture the beauty and confidence that radiates from within
. Venice offers a unique backdrop with its romantic canals, historic architecture, and beautiful streets, making it the perfect location for a memorable photoshoot. It's a chance to indulge in oneself, feel glamorous, and create lasting memories that can be cherished for years to come. Plus, having a professional photographer to guide and direct the shoot can make the experience even more enjoyable and stress-free. It's a wonderful way to celebrate one's individuality and self-love in a beautiful and iconic city. So go ahead and treat yourself, you deserve it!
will you help me with how to pose during our venice photoshoot?
I'm here to help you how to pose. Since I love being photographed myself, my Instagram followers are often impressed by my natural movements in front of the camera.
During our photo session, I will demonstrate different poses and guide you on how to replicate them.
Be ready that I'll touch and move you all the time, fixing your poses. No more awkward poses. You'll definitely love our result!
do you offer private personalised photo tours in venice?
I'll be happy to offer a
special package for bloggers
and women that want to make the most out of their solo photo shoot experience in Venice. Whether you opt for a
full-day photo tour in Venice
, or a multi-day shoot like the one I did with the famous Arab star Hadia Ghaleb, I will personally tailor a photo plan to ensure that
we cover all the Instagram-worthy spots in Venice
that you like. It can also be a
content photoshoot in Venice for musicians, actors, and artists, or a gondola individual photoshoot in Venice
(
click here to read the details on gondola photoshoots
). If you always dreamt of a
photoshoot in a historical palace hotel (palazzo) in Venice
(
find more information here
), II can make it happen for you. Let's create something magical together!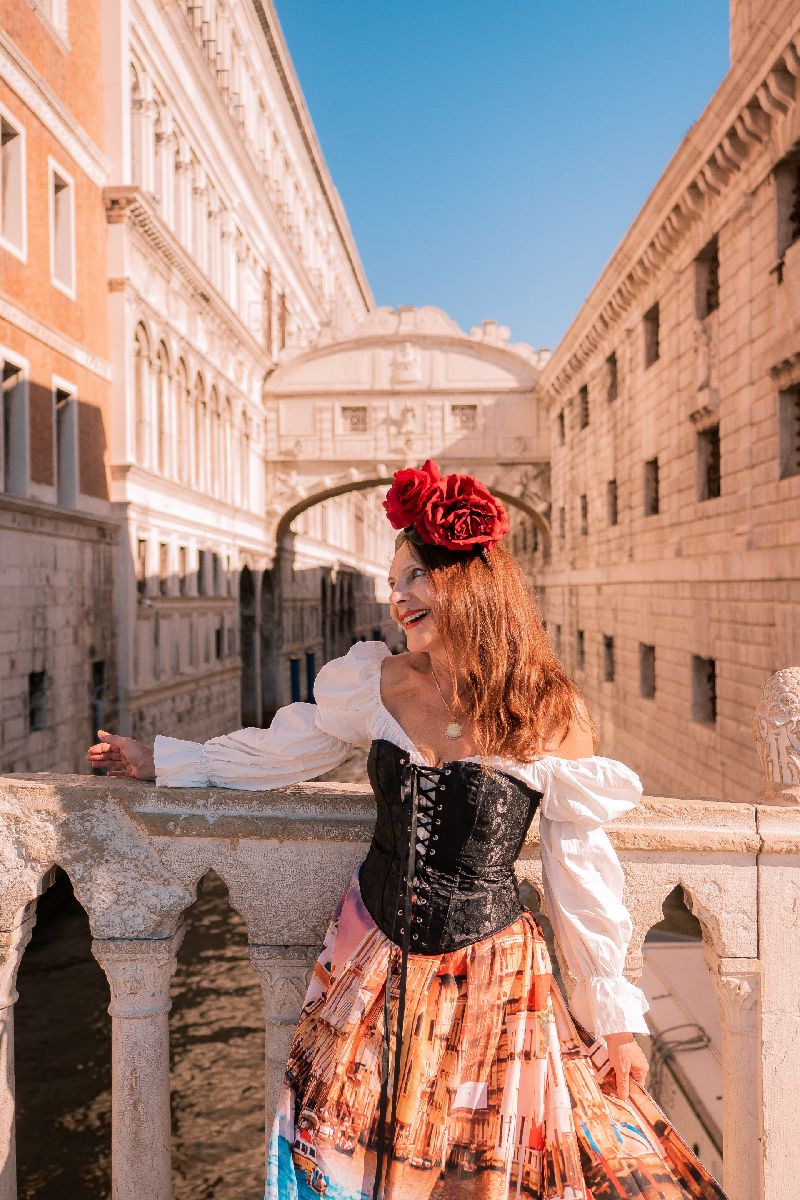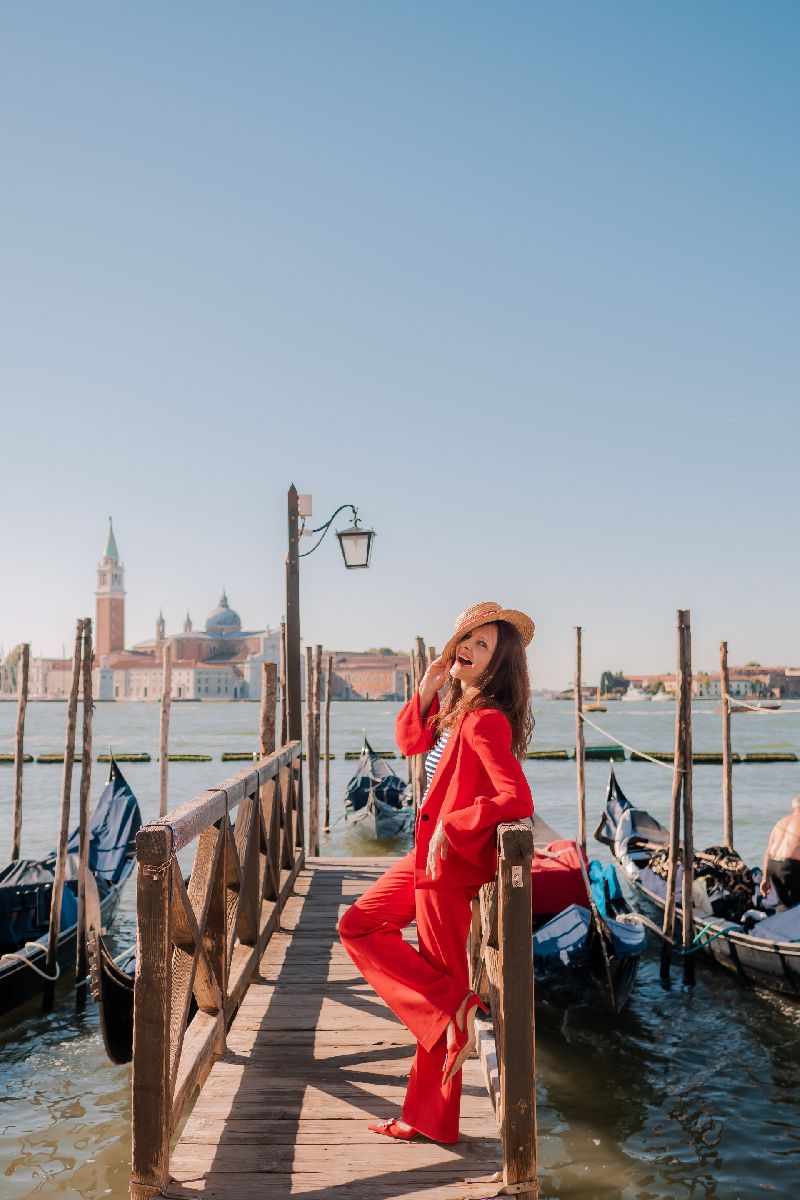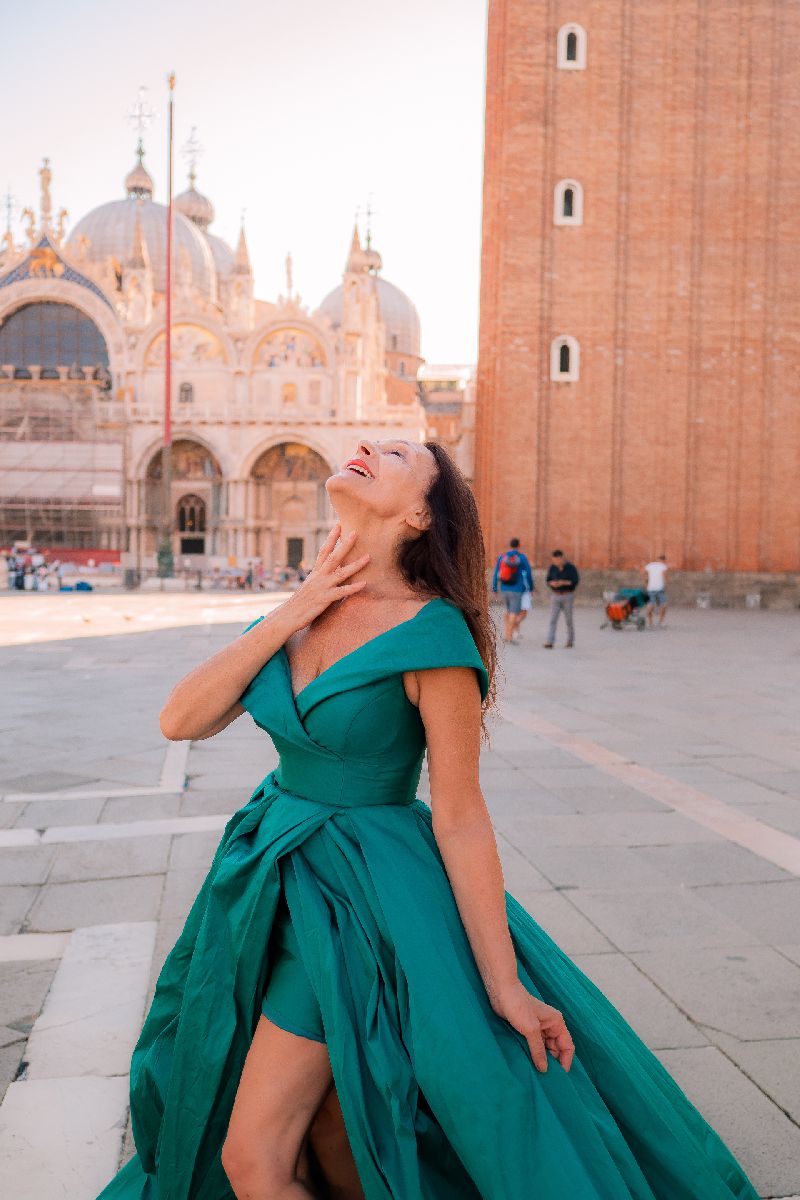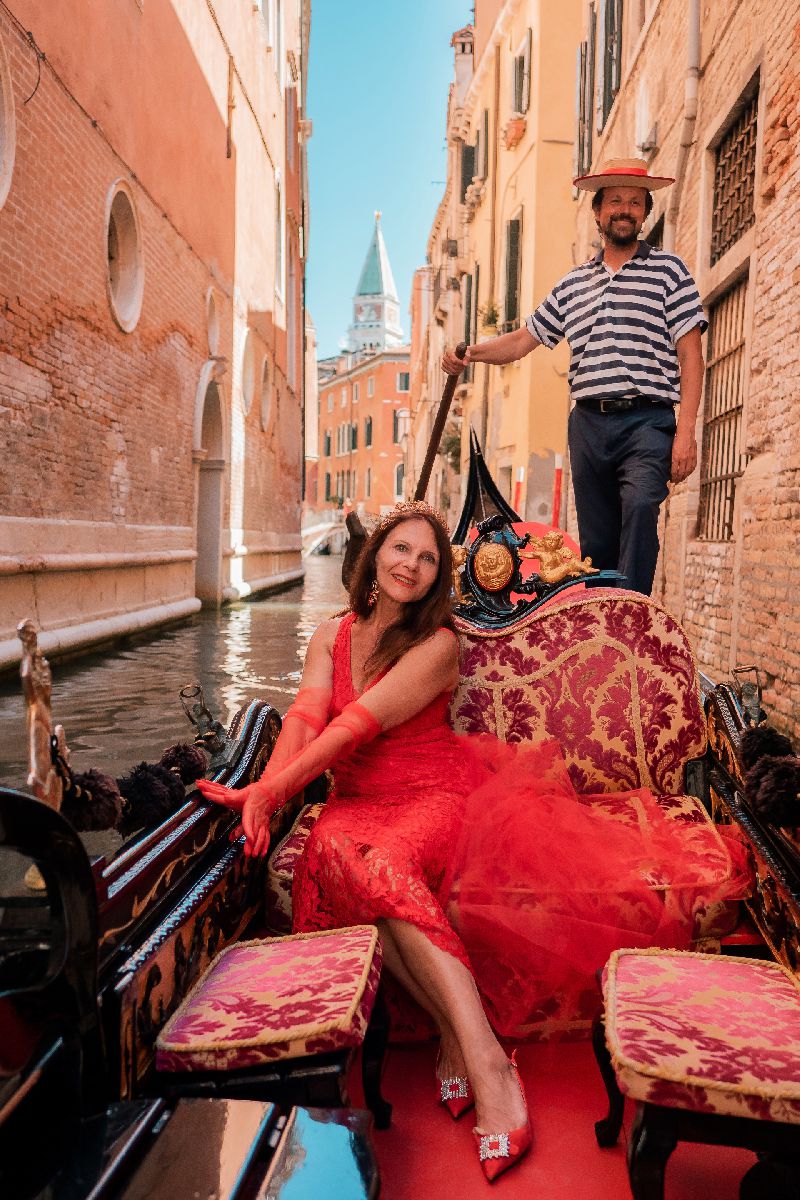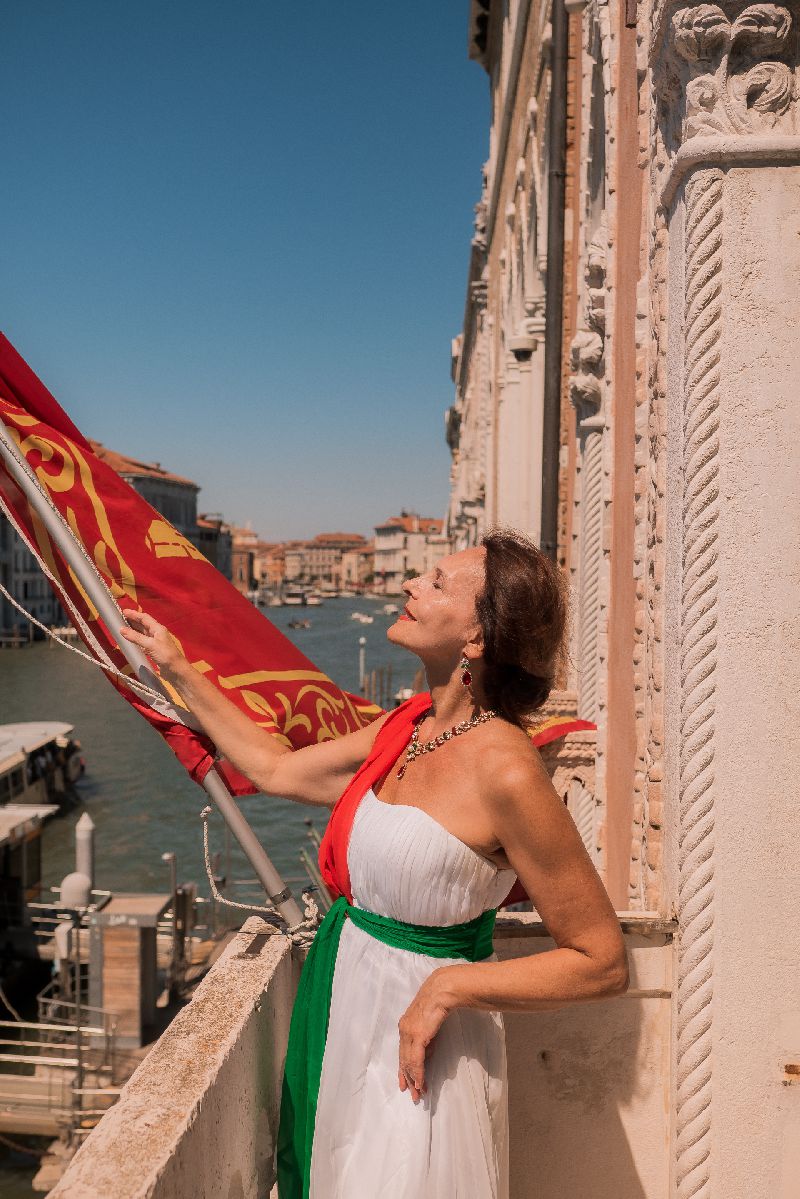 can i have a portrait photoshoot in venice with a friend?
Certainly! It's a popular option to
visit Venice with friends and have a professional portrait photoshoot
. I'll capture group shots of all of you, and I'll also take the time to create stunning individual portraits for each person. If you're looking for a fun and stylish beach photoshoot with your friends, I can definitely make that happen too. Just let me know what your preferences are and we can make it a memorable experience for all of you.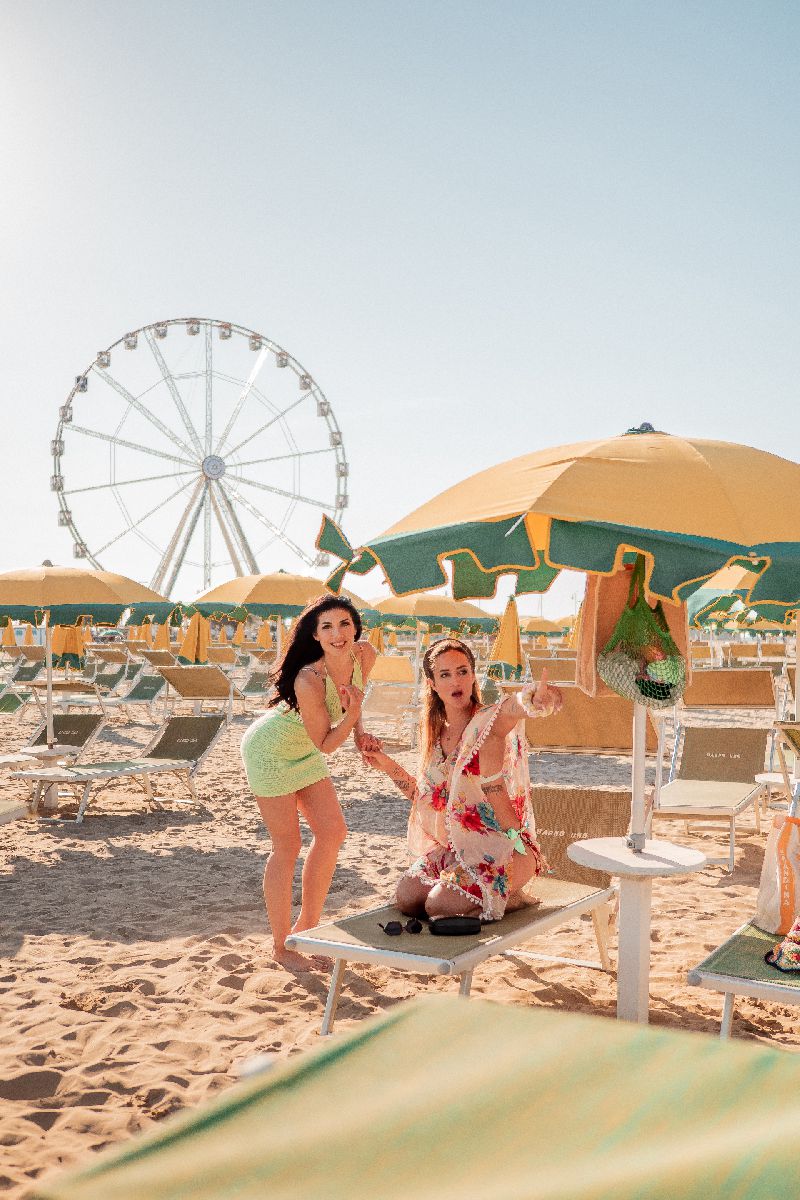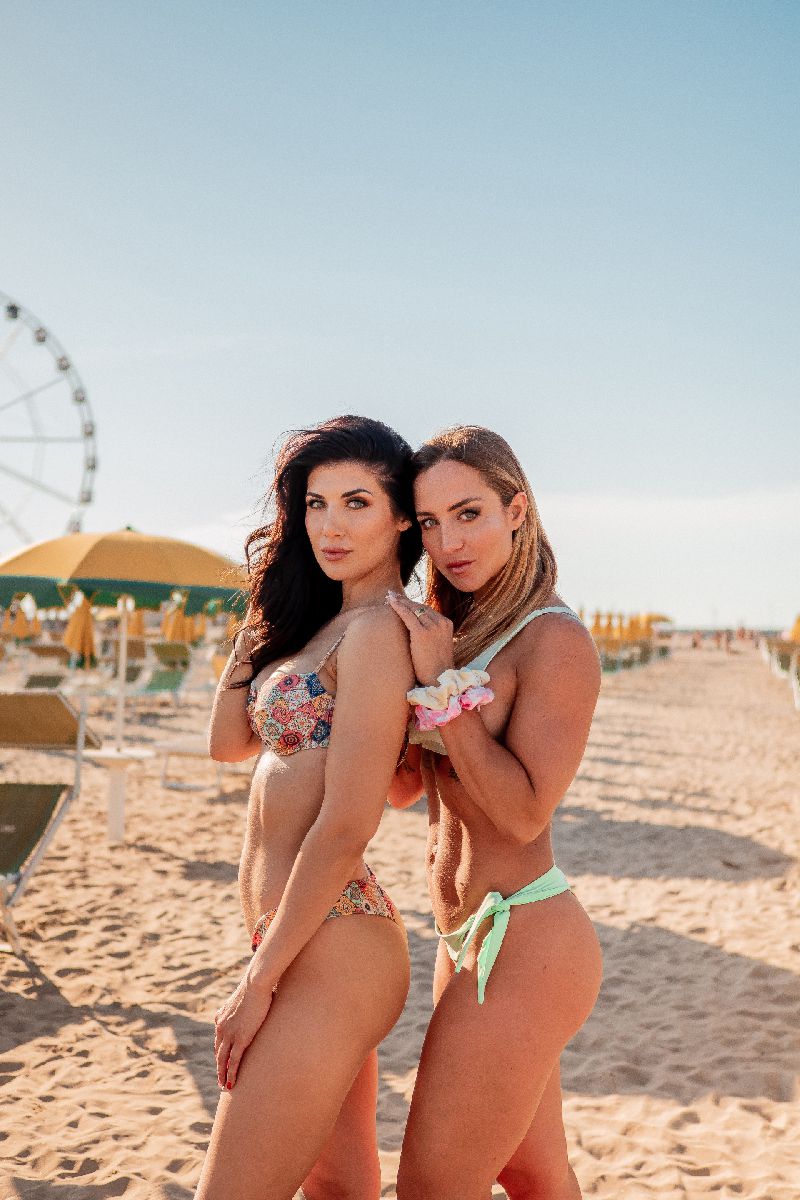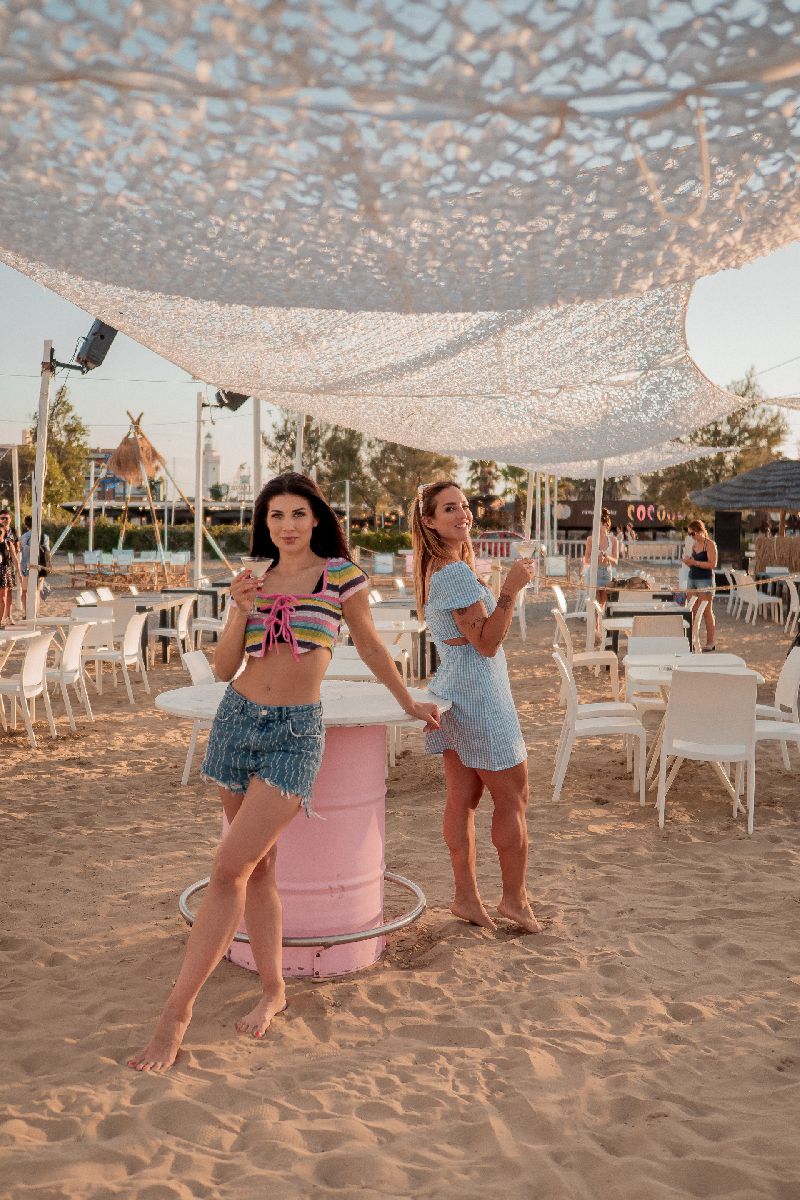 will you help me to choose the right outfit for a solo photoshoot in venice?
As a fashion degree holder, I am delighted to offer my expertise in recommending the best outfits that flatter your body type and skin tone. My approach typically involves requesting clients to send me various outfit options from their wardrobe or shops, and then providing my feedback on what would look best for their Venice photoshoot. Not all dresses that appear lovely are suitable for photographs, hence the selection of outfits depends heavily on the photoshoot concept that we discuss beforehand.
Once the photoshoot is booked, I will provide you with a helpful PDF guide that contains tips on "How to prepare for a photoshoot". This guide is a valuable resource that will assist you in achieving the photoshoot of your dreams.
In general, I prefer elegant outfits for my photoshoots. For ladies, long dresses that accentuate the waistline exude sophistication and have a remarkable impact in Venice photoshoots.. However, if you prefer a more casual look, that is perfectly fine; it will result in a distinct impression on the photos.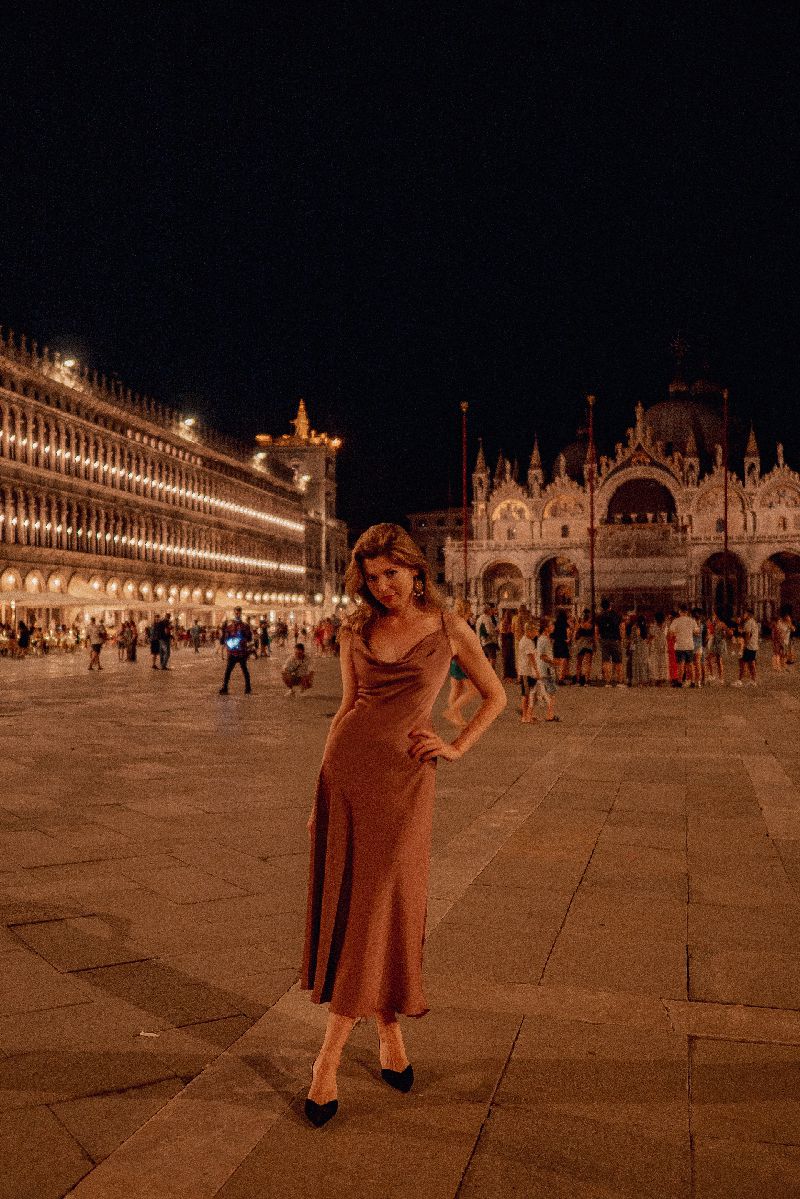 The choice of shoes can make all the difference in a photoshoot.. I once had a client who had only brought two pairs of sneakers and casual clothes for her romantic and intimate photoshoot. I advised her that she wouldn't achieve the desired outcome in sneakers and swiftly recommended that she purchase a pair of elegant high heels. She was incredibly grateful and mentioned that I was the first photographer to emphasize that crucial detail after two previous photoshoots in Italy.As a photographer, it is my responsibility to guide my clients on what to wear or avoid for their Venice photoshoot. I strive to make it clear to them what attire is best suited for their photoshoot, including footwear.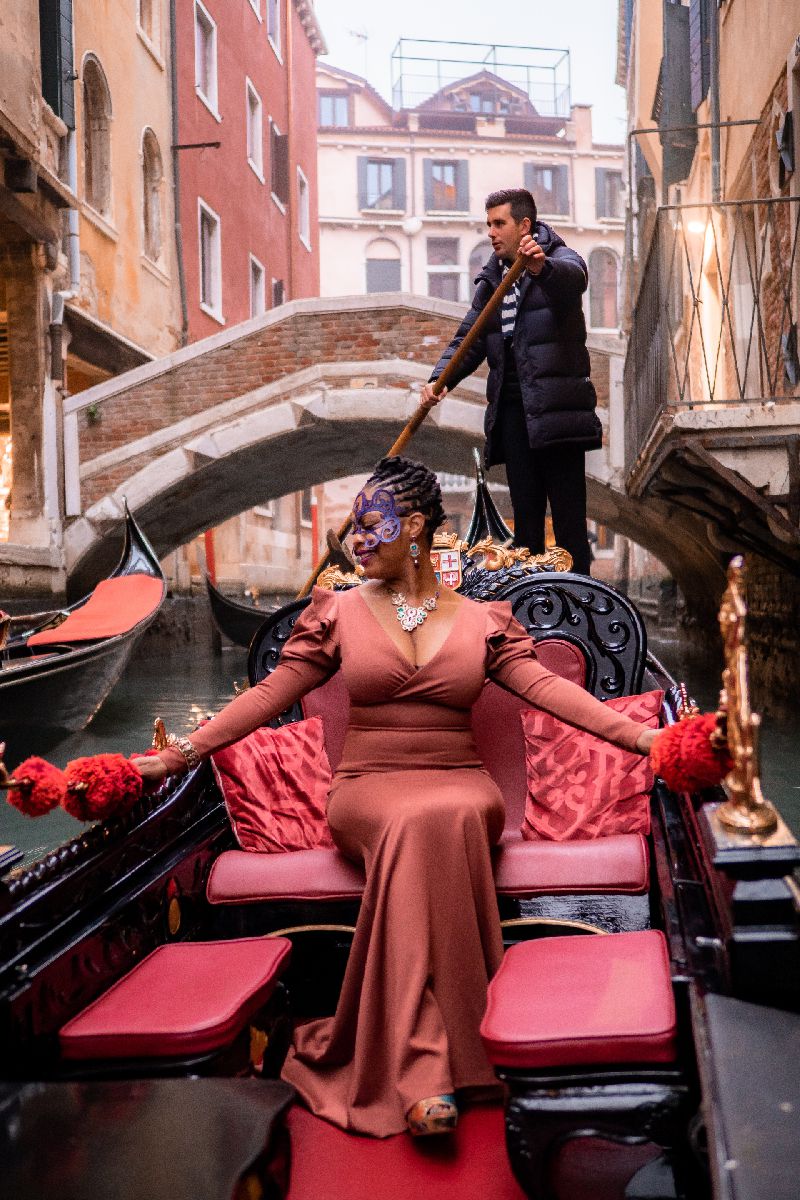 My preferred colors for a Venice photoshoot are rich red, emerald, orange, pink, and white. For a more romantic feel, I suggest vibrant pastel shades.. However, black can be tricky and may not be suitable for every occasion. I typically advise against prints, with the exception of stripes, laces, and polka dots, which pair well with the Venetian backdrop. Remember, that you should feel comfortable and beautiful in your outfit. During colder periods, I love how scarves and different layers of clothes look in photos. I'm also a big fan of hats, I have a collection of them.
My top tip for Venice outfits: don't be afraid to choose a stunning dress - where better to wear it than in Venice? And if you always dreamt of a photoshoot in Carnival dresses in Venice, we can make it happen. I know several places where you can rent them.
why my clients call me the best professional venice photographer?
I do put my soul into work. Every photoshoot for me is a unique and captivating chapter of my life that I get to create with my clients. It is essential for me to ensure that each session is a remarkable photo experience and the best memory of your visit to Italy. It might sound challenging, but you can check out the feedback from my clients. Apart from my photography and editing skills, they admire my creativity and personality. With such a solar and friendly person like me, my clients always feel at ease around me. Message me to start planning the photo shoot you will remember.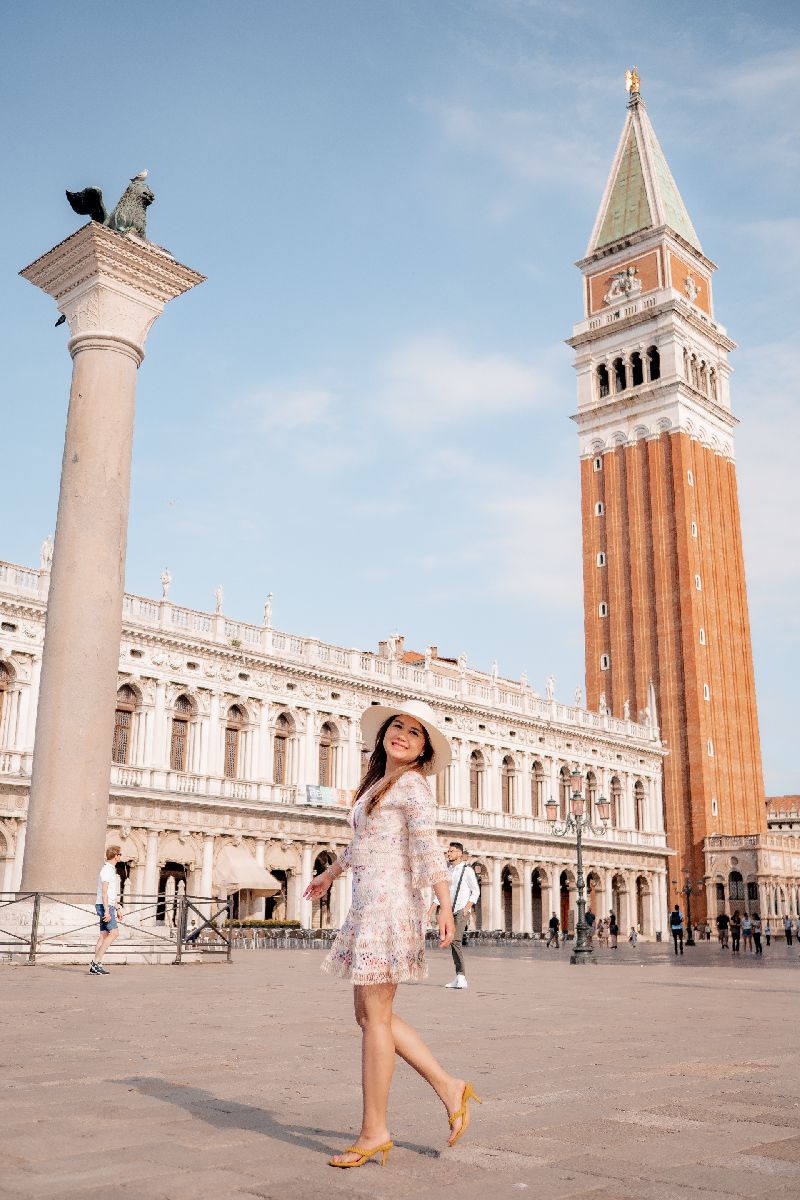 What are you waiting for? Let's start planning the best photoshoot of your life!
Venice Portrait Photo Session
Portrait Photo Shoot Venice
Venice Portrait Photographer
Venice Solo Photo Shoot
Individual Photo Shoot in Gondola Venice
Individual Photo Tour Venice
Private Photo Tour Venice
Single Portrait Photoshoot
Birthday Photoshoot Venice
Individual Photoshoot in Historical Palace in Venice
Best Individual Photo Shoot Experience in Venice
Luxury Portrait Photographer in Venice
Celebrities Portrait Photographer in Venice
Content Photo Shoot for Bloggers in Venice
Tags: