FAMILY PHOTOSHOOT WITH KIDS IN VENICE
CANDID FAMILY PHOTO TOUR WITH A VENICE PHOTOGRAPHER
---
On the photo: Happy family with three kids and a cute dog with Saint Mark's Square and the Doge's Palace at the background in Venice.
Time flies so fast that you may not even notice how quickly your kids grow.
During the travel to Venice with family and children a fun candid photo shooting with a professional Venice photographer is an absolute must-do
.
is it worth to hire a family photographer in venice?
Capturing great photos of kids is never an easy task. The photographer must always be prepared to seize the perfect moment against a beautiful backdrop. Nonetheless, the effort is entirely worthwhile.
After many
family photo sessions in Italy
and my work as a leader in a summer camp for children I've learned that they all need an
individual approach
.
I always talk to them as to adults and ask where they would like to have their solo shot that only they will have.
Children get excited
when they have an opportunity to choose a beautiful place only for themselves. And
parents remain extremely sattisfied
by our photoshoots.
Needless to say that
photography is the best souvenir from Venice
you will cherish forever.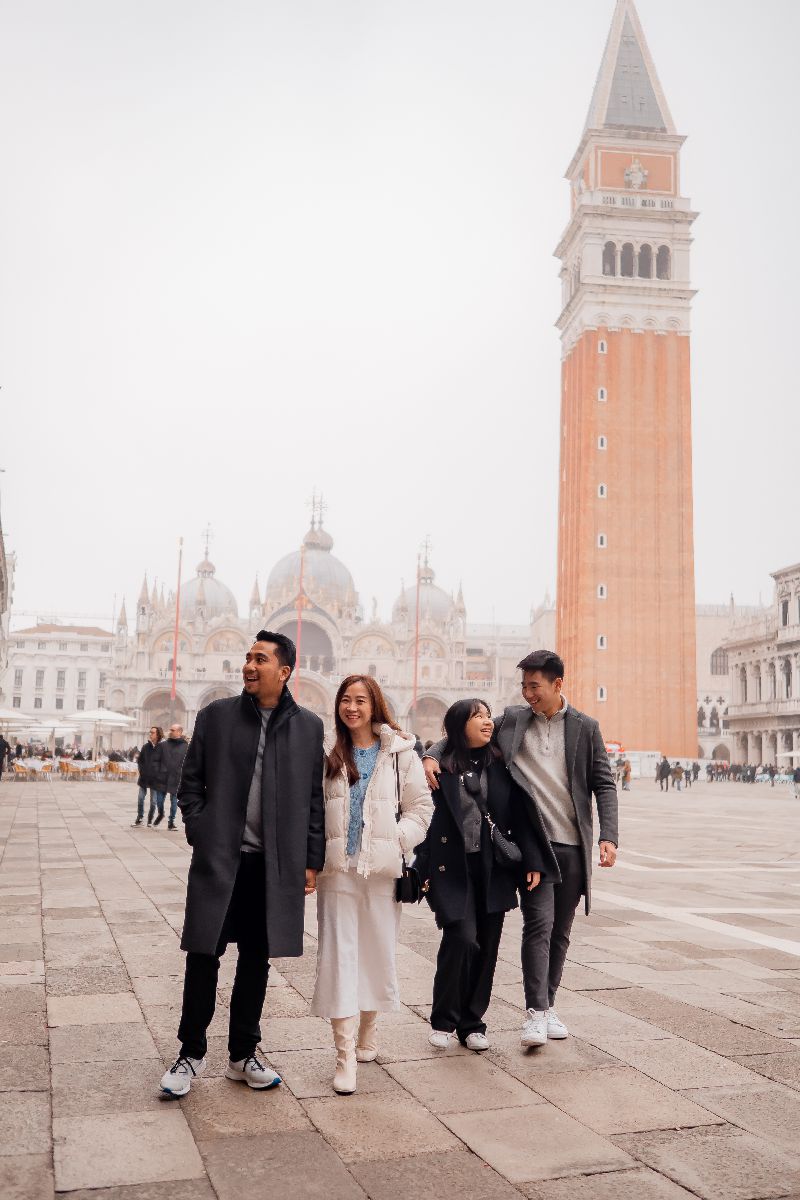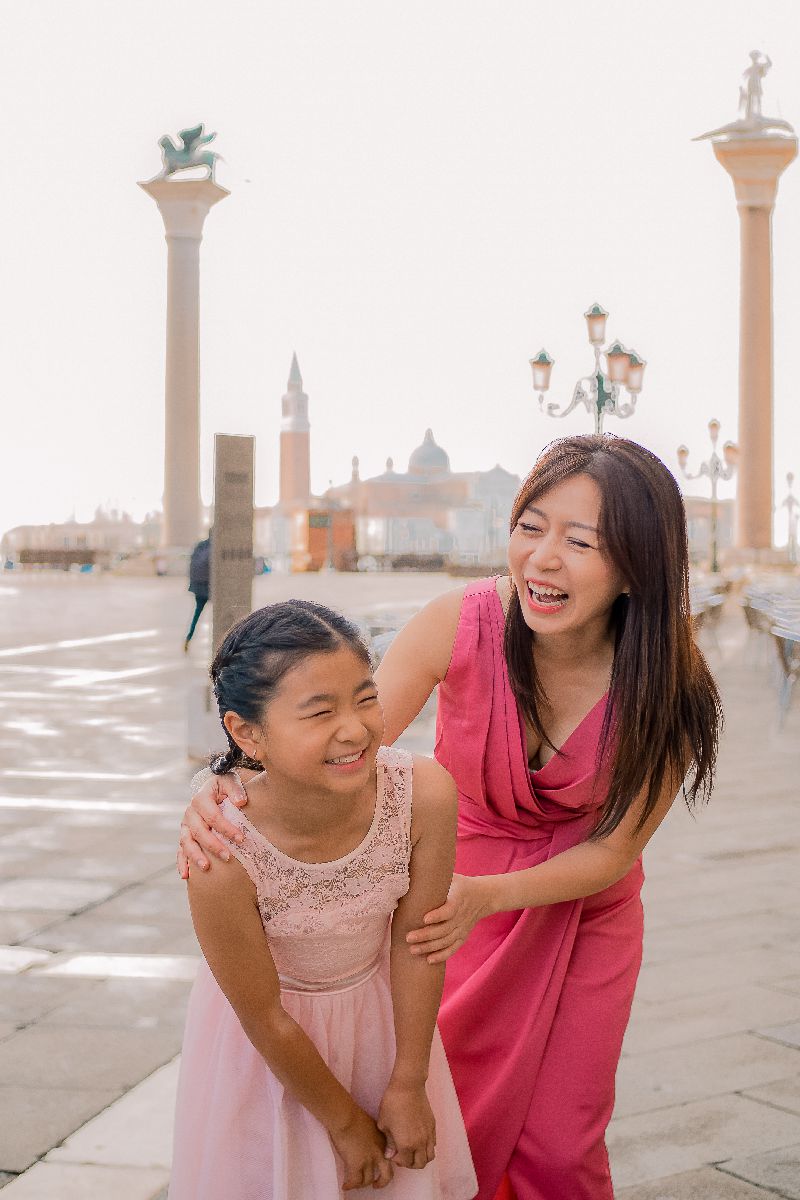 is it a good idea to have a family photoshoot in gondola in venice?
There are a few things to keep in mind. Firstly,
gondolas
are historic Venetian boats that have a maximum of five seats. If I do a
family photoshoot from gondola
I recommend it to families with a maximum of one child or one child and a newborn that can be kept on a parent's lap. If all four seats are occupied, it may be difficult to capture the perfect shot due to space limitations. However
if you still dream of gondola family photography
, we can start or finish our photoshoot with
me photographing your family gondola ride from a bridge
, it'll look much better.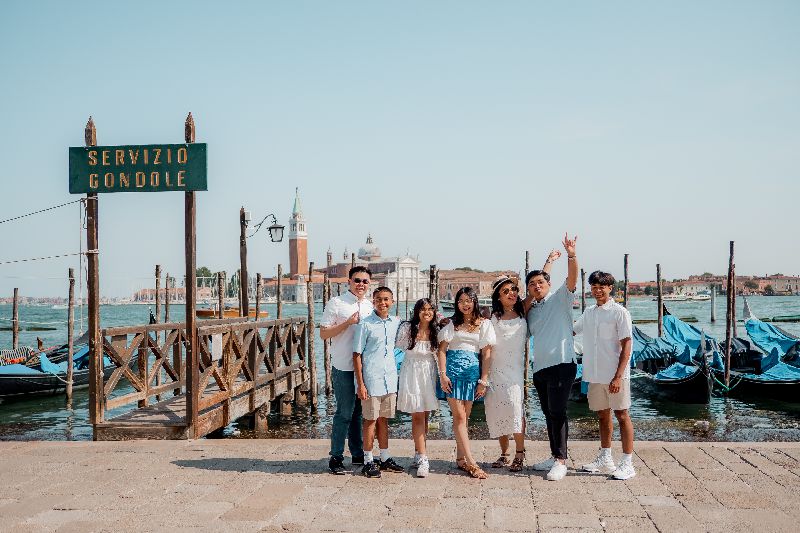 where it is better to have a family photoshoot in venice with kids?
A family photo session
can be done in casual outfits and can include both the main San Marco square and the charming, narrow canals. Children often enjoy watching boats and gondolas pass by, adding to the unique charm of the shoot.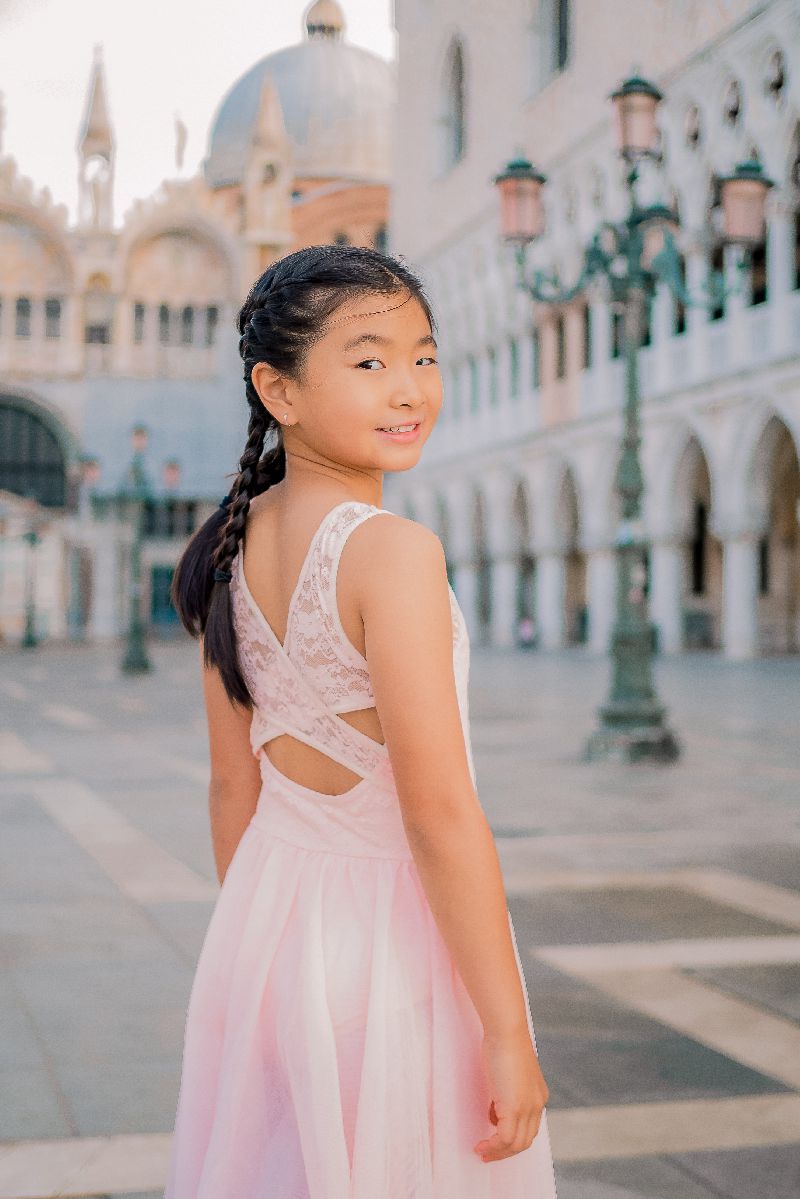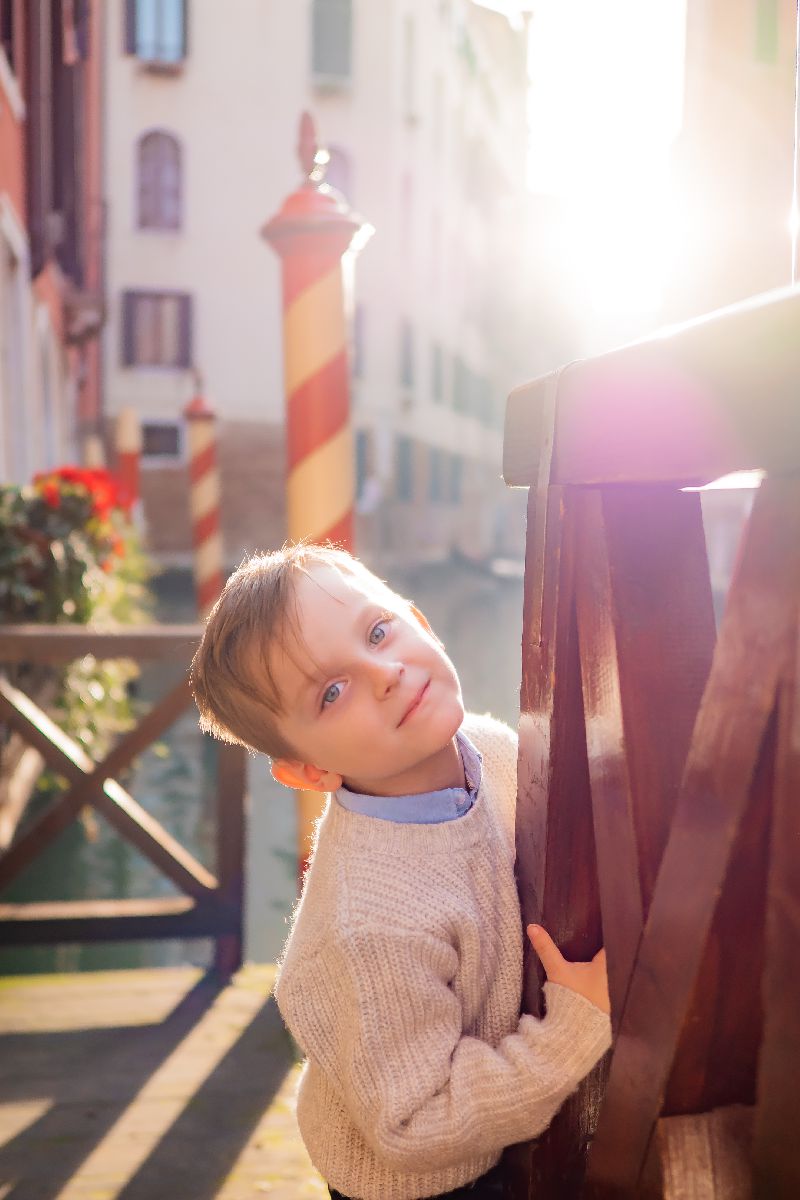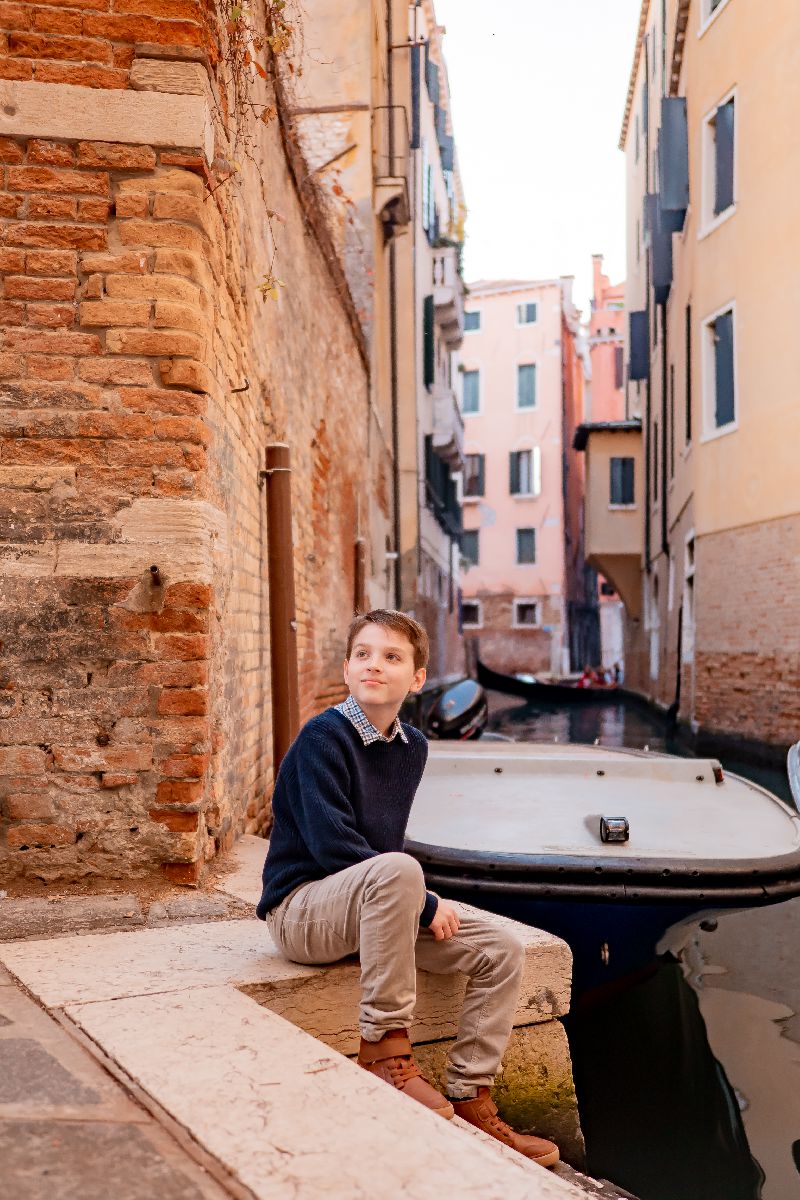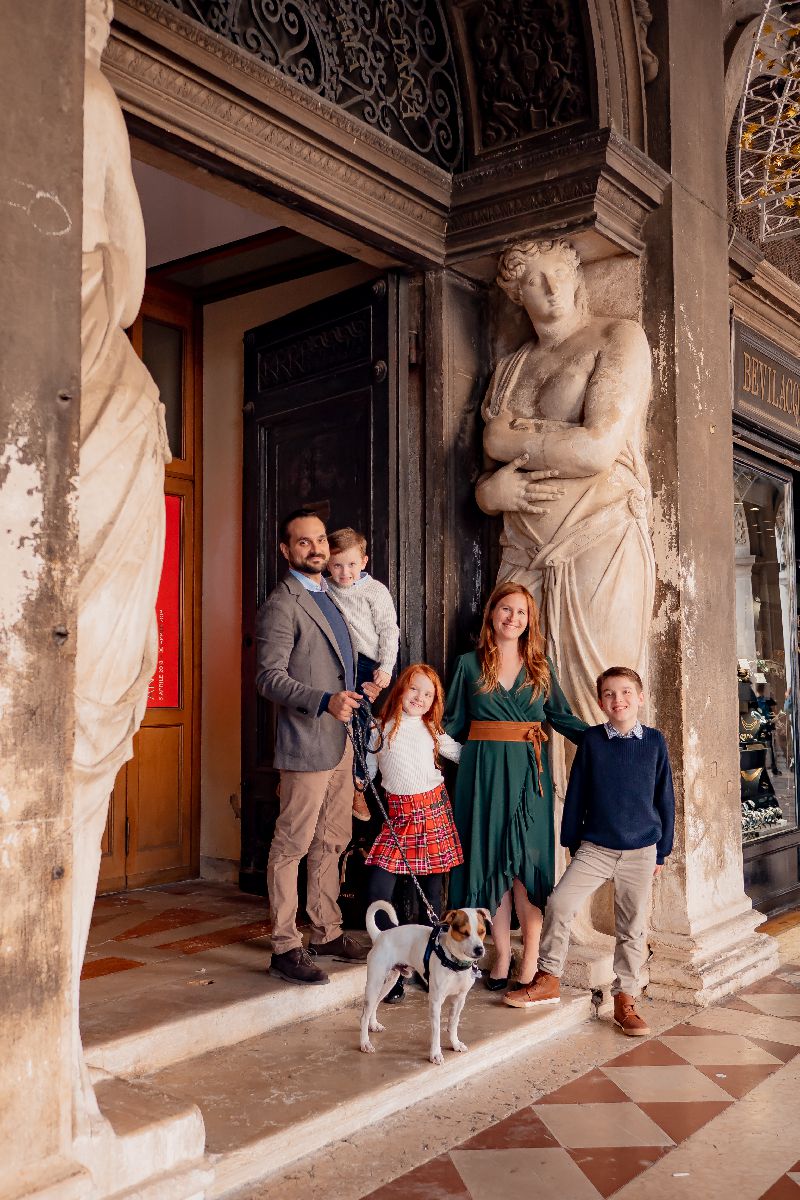 We can also organize a prince and princess-like photoshoot in one of the Venetian palaces.
Why don't I have such gorgeous photos like these from when I was a child?! Such a great memory!
P.S. I dedicated a whole article to Photoshoot in Palaces in Venice. Click here to have a look!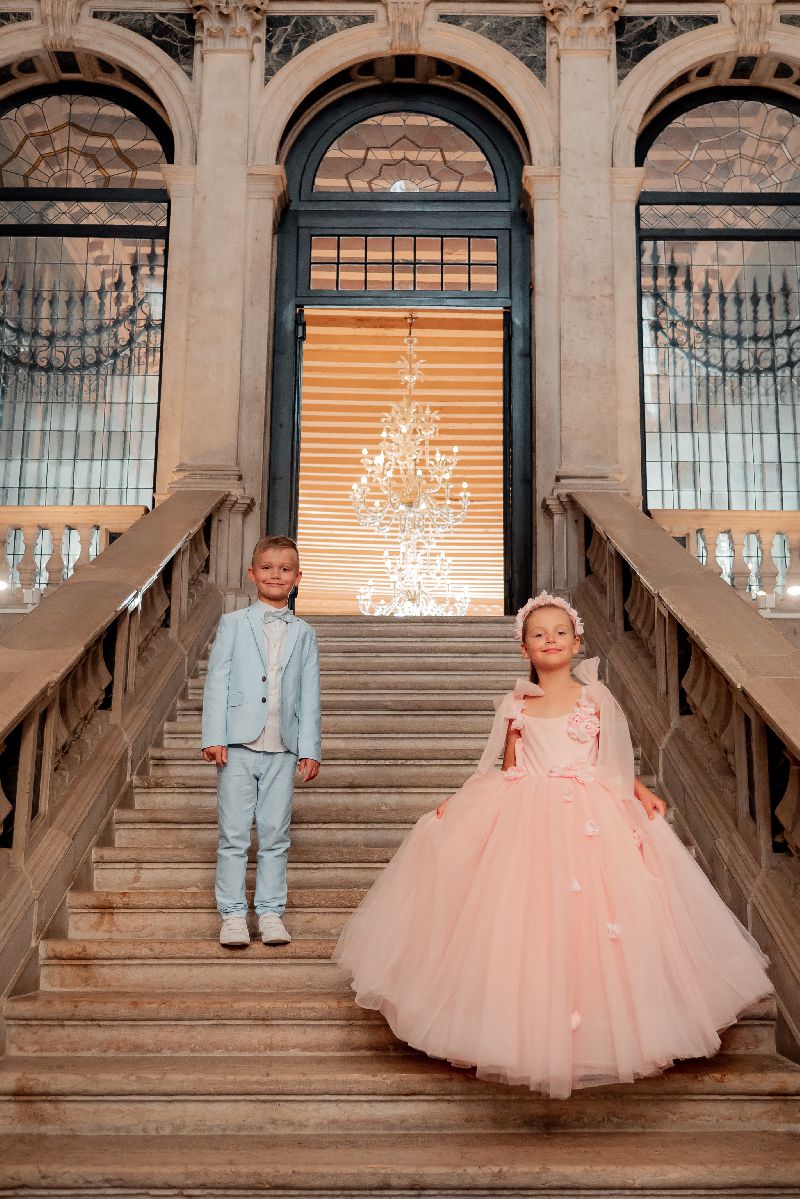 Venice family photoshoots with children are quick and fun if I am your photographer in Venice
! Let's create an unforgettable experience that will last a lifetime. Leave me a message in the
contact form
below. Tags:
Venice Family Photographer with kids and children
Venice Family Photography with kids and children
Venice Family Photo Shoot with kids and children
Venice Family Photo Session with kids and children
Family Photoshoot in Historical Palace in Venice
Venice Fun Candid Family Photoshoot
Venice Family Photoshoot in Gondola